Thank you to the event organizers, partner organizations, speakers, sponsors, and volunteers for all the hard work and efforts in making this event a success. Special thanks to Stanford University for being such gracious hosts.
IEEE and its members inspire a global community to innovate for a better tomorrow through highly cited publications, conferences, technology standards, and professional and educational activities. IEEE is the trusted "voice" for engineering, computing, and technology information around the globe.
The IEEE Computer Society Silicon Valley Chapter has over 2,500 members. The CS promotes an active exchange of ideas and technological innovation among its members. It is the largest IEEE Computer Society Chapter in the world.
The North America Taiwanese Engineering & Science Association (NATEA) was founded on March 2, 1991 in Silicon Valley. Since then, NATEA has grown into twelve (12) Regional Chapters across North America with 2,200 members. Many members serve in leading-edge technical and managerial positions and are founders of some of the most successful high-tech companies.
Stanford IEEE is Stanford's student chapter of the IEEE. Stanford IEEE promotes services and organizes activities for the electrical engineering and computer science student community (undergrad and graduate) at Stanford.
NFIC 2019 PROGRAM COMMITTEE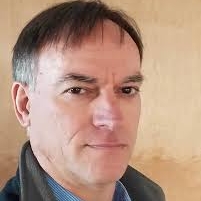 IEEE, CS ExComm, ComSoc, VTS
IEEE CS, NATEA
NFIC CONFERENCE CHAIR